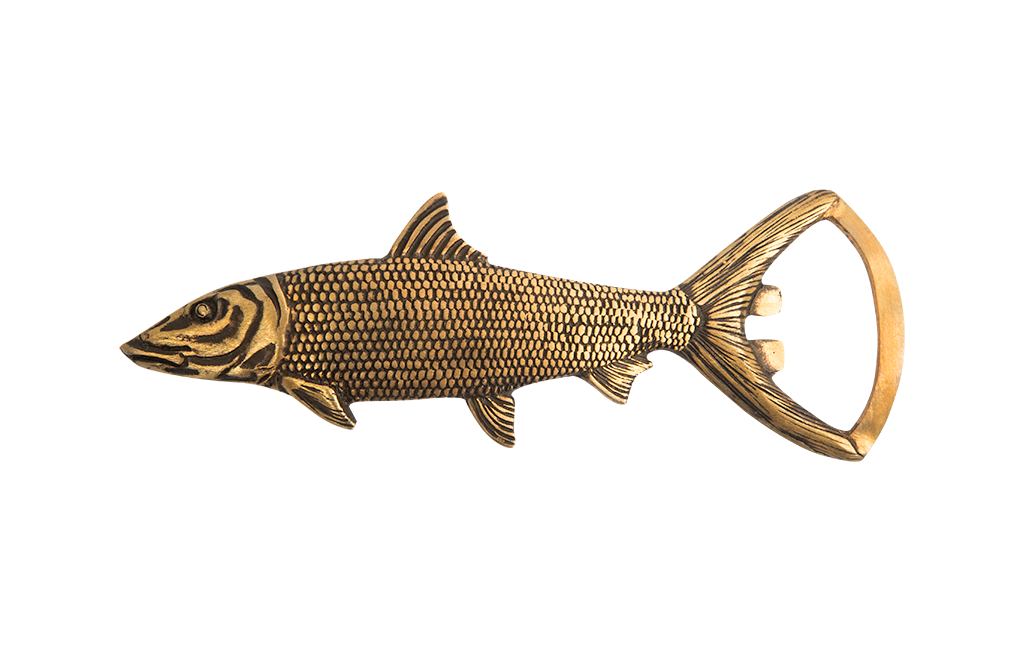 Hook N Hide - Bonefish Buckle
DESCRIPTION
Bonefish are one of the most sought after gamefish in the world.  Known for their speed and elusive nature in shallow water flats and tropical waters, bonefish are considered by most fly fisherman as one of the most coveted fish in an "Inshore Grandslam" along with Tarpon and Permit. Share your love for stalking the backcountry to celebrate the catch of a lifetime with this handsome Bonefish Buckle!
MATERIAL
Each buckle is handmade from Tumbaga, a blend of silver, gold, and brass. All designs are branded with the HNH signature to ensure origin and numerical lineage. Due to the handmade nature of this product, slight variations will occur. Over time each buckle captures a unique colorful patina emulating the incredible details of this fish. 
SPECIFICATIONS
Belt Buckle & Bottle Opener
Lifetime Guarantee
3.25" x 1.24"
Approximately 2.97 ounces.